When it comes to photographic gear, there are several categories of photographers with specific needs:
casual photographer (or simply amateur);
enthusiast amateur photographer;
professional photographer.
The Casual Photographer
The casual photographer is only interested in taking photos occasionally for pleasure and sharing them with the family and the friends. The usual subjects of casual photography are people and places that represent memories of our transient passage on this planet with high personal but low general artistic value. The primary reason for taking casual photos is to record such memories and emotions. These photos are displayed in family albums as prints or on TVs, computer monitors and digital frames as lower resolution images.
The casual photographer is less interested by the artistic aspects of taking great photos or the technicalities involved in obtaining the best image quality. He/she cares the most for the simplicity of the photographic process from shooting to the final results; these results should be obtained quickly with minimum effort and as little personal involvement as possible.
The Box Camera
Historically, the idea of a camera for the casual user is as old as the photography itself. The box camera invented by Niépce and Daguerre around 1820 to expand the popularity of photography can be considered the ancestor of the compact camera. It took about 80 years to be produced commercially: at the end of 19th century the box camera became the first serious consumer camera. The simplicity of operation and portability were the most important features that contributed to its popularity until the second decade of the 20th century when it was replaced by the folding camera using roll film (like the last models of box camera).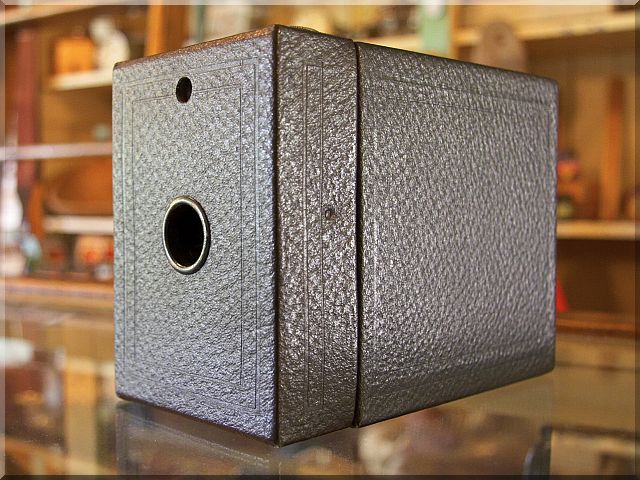 The Compact Camera
The compact camera (also called point-and-shoot camera), is a camera designed primarily with the casual photographer in mind for simple operation and fairly good results out of the box.
After World War II, with the development of the 35mm format, a number of new series of smaller cameras were produced. Most of them were smaller than the box camera, used 35mm film (usually in a cartridge) and introduced more controls and flexibility for the photographer. Compact cameras were distinguished from other types by their simplicity: focus free lens with fixed aperture (later replaced by autofocus lens with electronically controlled aperture), small optical viewfinder (later replaced by LCD screens) and a simple film loading/unloading mechanism with cartridges (first using levers and spring loaded mechanisms, later using small electrical motors).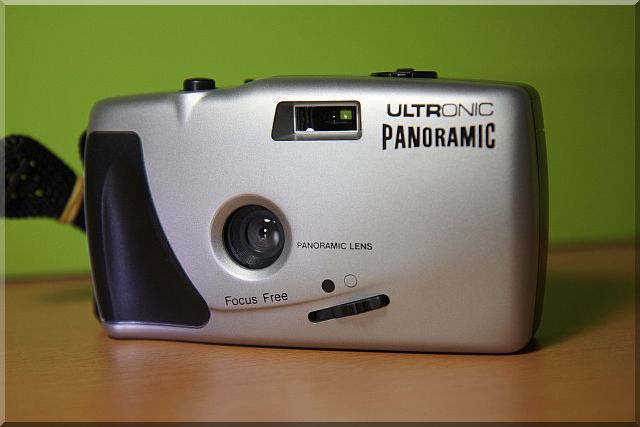 With the advance of digital photography, the compact cameras evolved into digital compact cameras quite sophisticated technologically but relatively easy to operate without serious photographic skills. Modern digital compacts use zoom autofocus lens with variable apertures, have a light metering system allowing automatic exposure, preset scene modes and incorporated flash for low-light situations.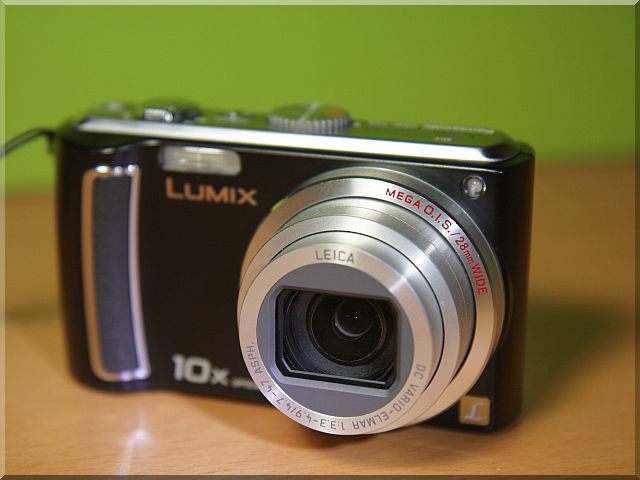 Low end digital cameras lacking zoom, autofocus and flash are less common today because of the apparition of camera phones. It is expected that this market segment will increase especially with the advance of the smartphones capable of decent photographic performance and with the expansion of social media where most of the photos taken with smartphones are displayed and shared.
What to Look For in a Compact Camera
Despite the fact that most casual photographers don't have a clear idea of what they want from a camera and rely entirely on what a sales person would recommend, I suggest a more pro-active attitude by conducting a bit of research before going to the store.
You should probably start by asking "What do I want to do with my camera?" To answer this, you will need to list the different kinds of photography you want to capture. In many cases your list will look like this:
Portraits of people and groups of people in different circumstances like travelling, hiking, partying, sitting on the beach, playing sports, etc. This may also include social events like concerts, weddings or graduation without any special requirements other than good memories.
Landscapes – i.e. landforms such as mountains or hills, water bodies such as rivers, lakes, sea, living elements like vegetation, and human elements like buildings, structures, etc.
Still life – mostly commonplace objects (either natural or man-made like rocks, shells, flowers, fruits, food, jewelry, coins, books, furniture, etc.).
If your list is longer, you are probably more than just a casual photographer (keep an eye on my future posts). If possible, try to isolate, expand and prioritize the list according to your personal preferences. For example:
Landscapes captured while hiking: mountains, hills, vegetation specific to these landforms;
Landscapes with marine subjects: sea, shores, beaches;
People hiking or walking in a natural environment, mostly in daylight;
People on the beach and in the water;
Rocks, shells, trees, bushes, flowers;
People in social events: partying or playing;
Architectural landscapes: buildings and structures in urban environment;
People in urban environment: travel photos.
Examining the list will reveal certain features to look for in the camera you will buy. The camera has to perform really well in daylight conditions; look for:
zoom with wide to medium long focal range (24 to 135mm full frame equivalent),
image stabilization, if you prefer mostly shooting handheld,
good color rendering (excellent white balance, no color cast, natural colors) ,
very good exposure (no exposure errors, burnt highlights, good details in shadows),
useful dynamic range to allow fair tonal display even in difficult situations,
good optical resolution and sharpness together with a matching sensor resolution,
decent speed (more is better but not critical if you are shooting mostly statics),
light weight including accessories, good for hiking and travel,
good battery life (a spare battery is always good to have).
As you can see, some of the qualities listed on the "perfect camera" are missing from the list because they are less critical for the types of photography you plan to take. This doesn't mean you shouldn't care about them, but they shouldn't stop you deciding for a reasonably priced camera that would do the job in more than 95% of the situations. In the end, if you plan to become more creative in the future, you will upgrade to a different class of cameras anyways.
A compact camera can be a useful auxiliary for a more creative photographer, especially in situations where a larger camera could be a burden. As I suggested in my previous posts, manual and semi-automatic controls (e.g. aperture priority) are important if you plan to unleash your creativity. A lot of modern compact cameras have such capabilities for only a small premium compared with the least expensive cameras in the segment. Be prepared to live with your camera for at least few years and feel comfortable with it.
In the next post, I will try to move forward by actually finding few cameras that will match the list we put together today. Get ready to understand the specifications of a camera when you see it reviewed and compare it with other cameras in the same class. You can actually go to dpreview.com web site and study a few cameras right now!